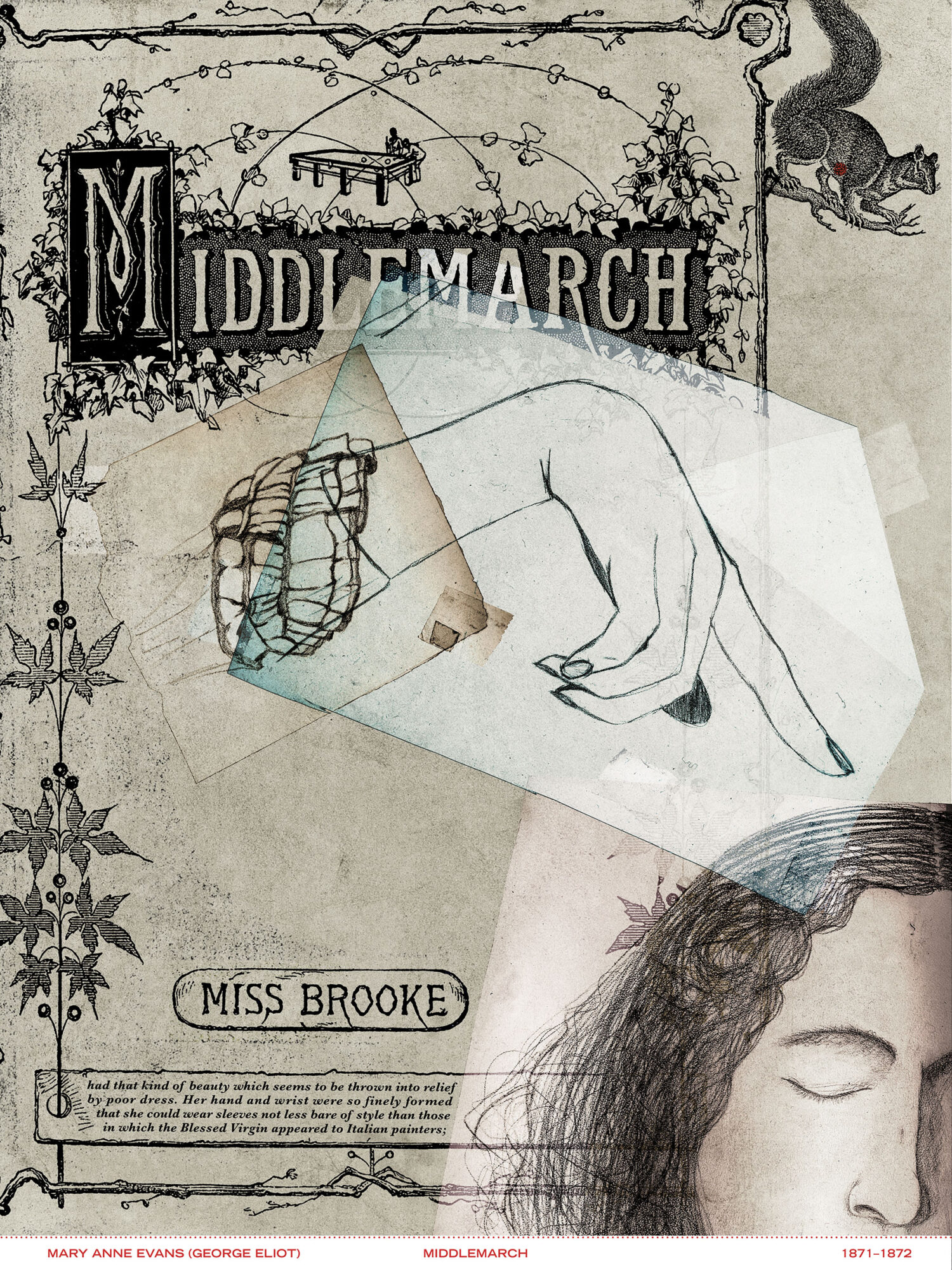 ---
Mary Anne Evans Roman Middlemarch wird getragen von mutigen, manchmal grimmig-schmerzvollen Stimmen. Ich ist die Stimme nahe der Autorin, die das männliche Pseudonym George Elliot wählte. Das davon unterschiedene Wir ist fähig, auf bewegende Weise allgemeine Beobachtungen zu vermitteln:
Hätten wir einen geschärften Blick und ein Gefühl für all das gewöhnliche menschliche Leben, wäre es, als hörten wir das Gras wachsen und das Herz des Eichhörnchens schlagen, und wir würden an dem Getöse sterben, das auf der anderen Seite der Stille lauert. Wie es allgemein ist, wandeln die Schnellsten von uns in Dummheit wie in Watte gepackt.
---
Mary Anne Evan`s novel Middlemarch is carried by courageous, sometimes grimly painful voices. I is close to the female author's voice, who chose the male pen name George Elliot. The we, which is distinct from it, is capable of conveying the general in a moving way:
If we had a keen vision and feeling of all ordinary human life, it would be like hearing the grass grow and the squirrel's heart beat, and we should die of that roar which lies on the other side of silence. As it is, the quickest of us walk about well wadded with stupidity.
---