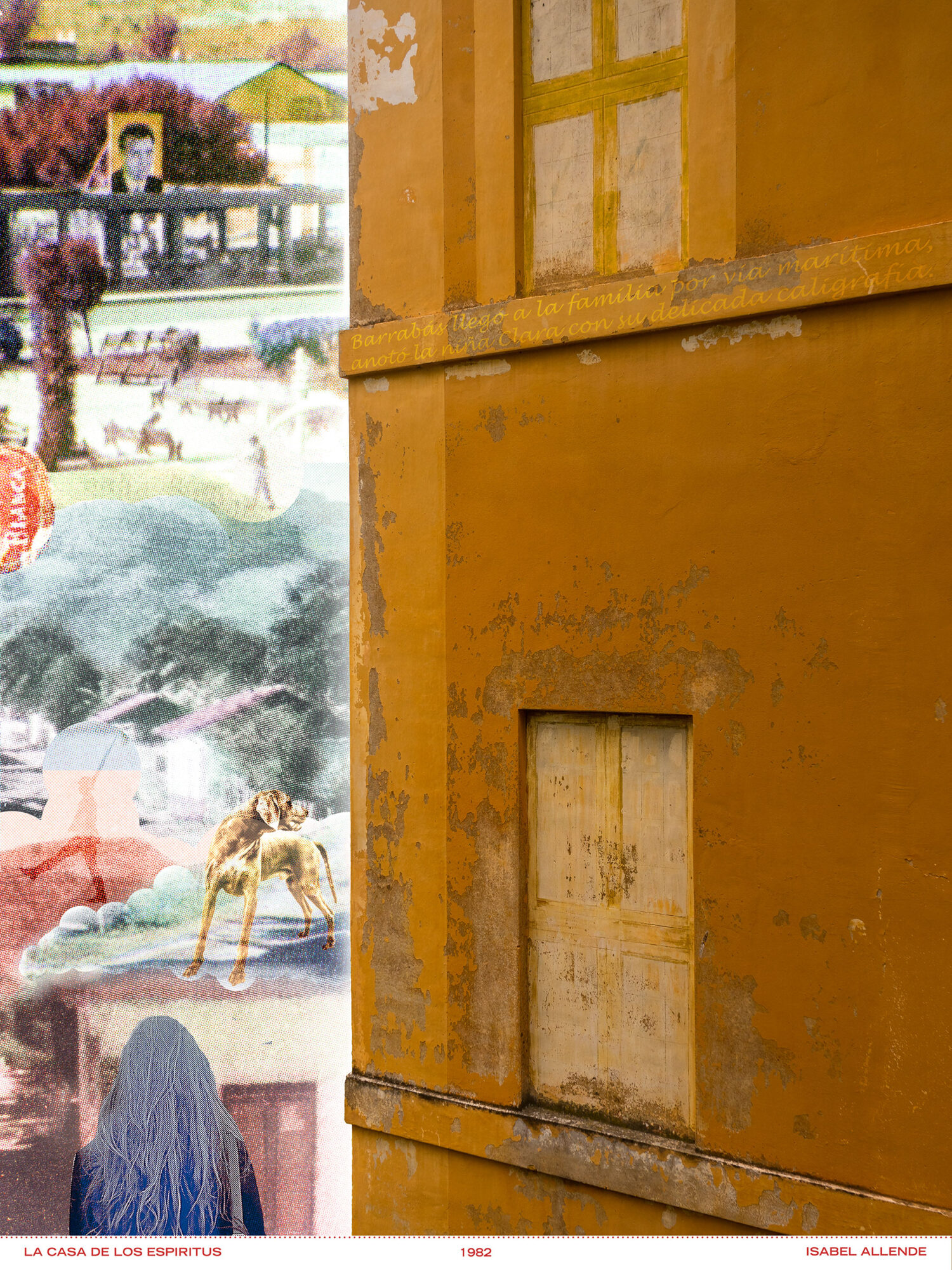 ---
Die Schlusspassage von Das Geisterhaus spiegelt den ersten Satz des Romans: Barrabas kam auf dem Seeweg in die Familie, schrieb die kleine Clara in ihrer zarten Schönschrift. Sie hatte schon damals die Angewohnheit, alles Wichtige aufzuschreiben,[…], nicht ahnend, dass fünfzig Jahre später diese Hefte mir dazu dienen würden, das Gedächtnis der Vergangenheit wiederzufinden und mein eigenes Entsetzen zu überleben. Alba Trueba schließt ihren Bericht (der im Wesentlichen den Roman bildet) entsprechend wieder ab: Hier liegen sie zu meinen Füßen, zugebunden mit farbigen Bändern, nach Ereignissen getrennt und nicht nach der chronologischen Ordnung, so wie Clara sie hinterließ, als sie von uns ging.
Die beiden Passagen dienen als Rahmen, in dem sich die Geschichten der Frauen der chilenischen Familie Trueba wie ein vielschichtiges und farbenprächtiges Gemälde entfalten, welche letztendlich die fassadenhaft vordergründige Version des männlichen Ich-Erzählers Esteban Trueba nicht nur konterkarieren, sondern geschickt entwerten.
---
The final passage of The House of Spirits mirrors the first sentence of the novel: Barrabas came into the family by sea, little Clara wrote in her delicate calligraphy. Even then she had the habit of writing down everything important, […], not suspecting that fifty years later these notebooks would serve me to recover the memory of the past and to survive my own horror. The protagonist Alba Trueba concludes her account (which essentially forms the novel) accordingly again: Here they lie at my feet, tied shut with colored ribbons, separated by events and not by chronological order, just as Clara left them when she passed away.
In this way, Isabel Allende shapes the coherence of experiences of the women across the generations. The two passages serve as a framework, in which the stories of the women of the Chilean Trueba family can unfold like a multi-layered and colorful painting, which ultimately not only counteract the facade-like superficial version of the male first-person narrator Esteban Trueba, but cleverly devalue it.
---