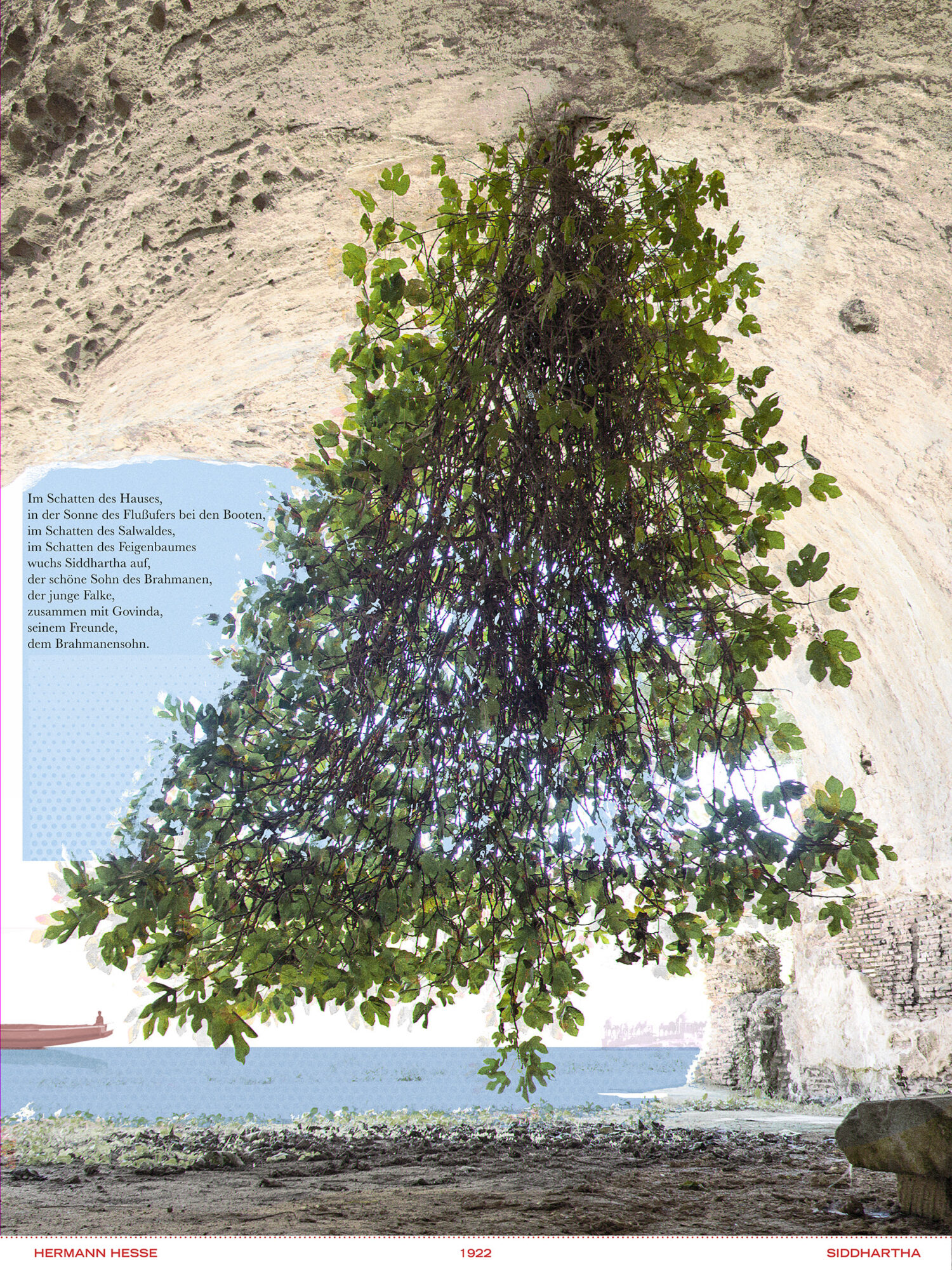 ---
Nun, dachte er, da alle diese vergänglichsten Dinge mir wieder entglitten sind, nun stehe ich wieder unter der Sonne, wie ich einst als kleines Kind gestanden bin, nichts ist mein, nichts kann ich, nichts vermag ich, nichts habe ich gelernt. Wie ist dies wunderlich! Jetzt, wo ich nicht mehr jung bin, wo meine Haare schon halb grau sind, wo die Kräfte nachlassen, jetzt fange ich wieder von vorn und beim Kinde an! Wieder mußte er lächeln. Ja, seltsam war sein Geschick! Es ging abwärts mit ihm, und nun stand er wieder leer und nackt und dumm in der Welt. Aber Kummer darüber konnte er nicht empfinden, nein, er fühlte sogar großen Anreiz zum Lachen, zum Lachen über sich, zum Lachen über diese seltsame, törichte Welt.
Hermann Hesse: Siddhartha, Berlin 1922
---
Now, he thought, since all these most easily perishing things have slipped from me again, now I'm standing here under the sun again just as I have been standing here a little child, nothing is mine, I have no abilities, there is nothing I could bring about, I have learned nothing. How wondrous is this! Now, that I'm no longer young, that my hair is already half gray, that my strength is fading, now I'm starting again at the beginning and as a child! Again, he had to smile. Yes, his fate had been strange! Things were going downhill with him, and now he was again facing the world void and naked and stupid. But he could not feel sad about this, no, he even felt a great urge to laugh, to laugh about himself, to laugh about this strange, foolish world.
Hermann Hesse: Siddhartha, Berlin 1922. Translated by Gunther Olesch, Anke Dreher, Amy Coulter, Stefan Langer and Semyon Chaichenets for Project Gutenberg, gutenberg.org, 2001
---